Since our beginning, Village Church has set aside 10% of our budget to be used for mission outside our own church and church planting efforts. Some of that money goes to the SBC Cooperative Program and the International Mission Board. Each year we participate in the Lottie Moon Offering for the International Mission Board. Some of that money we save specifically to be used for international mission efforts.
Our aim in international missions is the same as our mission here - church planting. We pray that as the Gospel takes root in the lives of new believers in other nations, they would grow in Christ and start healthy, local churches that faithfully proclaim Jesus to their culture.
Even in the short life of our church, we have been privileged to be able to participate in short-term trips every year to East Asia and Mexico to help advance the Gospel there.
In 2014 we sent out our very own Christy Willis on a 2-year commitment to advancing the Gospel in southern Mexico. Read more about Christy's story.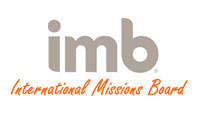 If you have any questions about missions at Village Church, please feel free to us.